Agile Testing Quadrants
---
As we know that agile testing is a dynamic and productive type of testing to carry out the testing activities on a regular basis throughout the development process. Testers often remain in the ambiguity with respect to the procedures or approach to perform agile testing in a short duration of iteration along with the development process such as:
How to perform all types of testing activities?
When to execute, what type of test, at what moment of time?
Who will be performing testing at what particular stage?
The solution to all these sorts of questions with respect to agile testing may be explored through the concept of
agile testing quadrants
.
What are the Agile Testing Quadrants?
Agile testing quadrants may be considered as a tool or a manual outlined by the Brain Marick, which divides the whole agile testing methodology into four quadrants for arranging the testing types to be performed at each different level to suit the agile manifesto.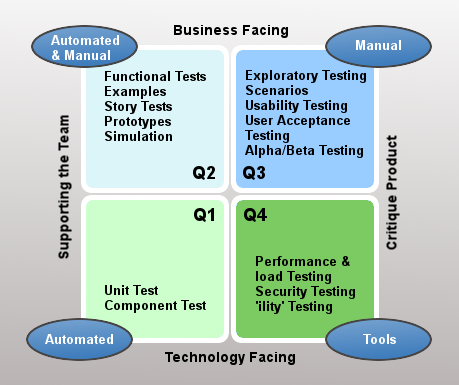 The working of each quadrant may be seen as under:
Agile Testing Quadrants Infographics: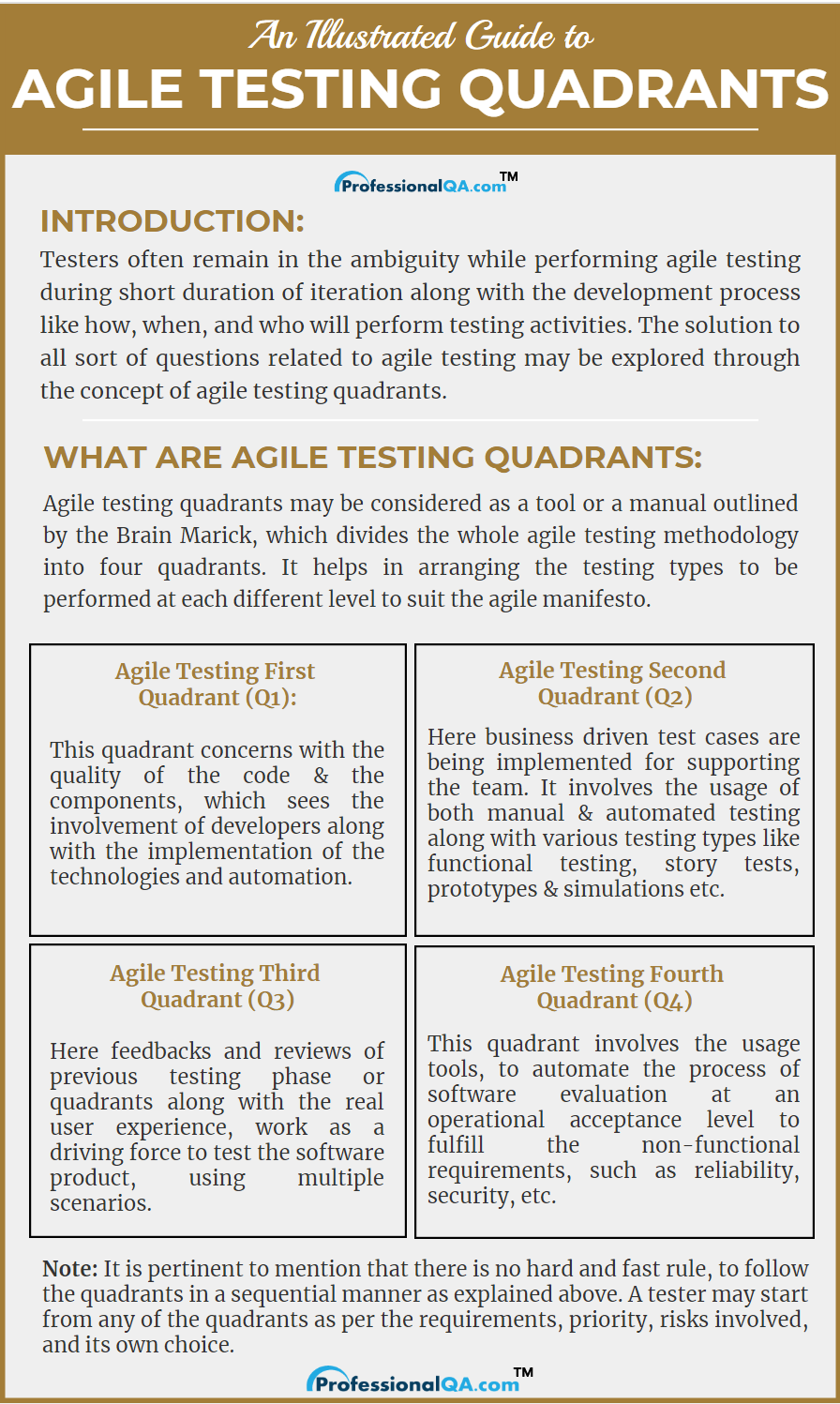 Note: It is pertinent to mention that there is no hard and fast rule, to follow the quadrants in a sequential manner as explained above. A tester may start from any of the quadrants as per the requirements, priority, risks involved, and its own choice.